We won the EOCA voting!We won the EOCA voting!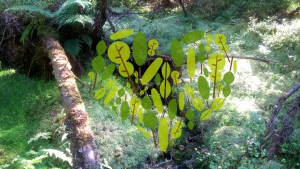 Thank you wonderful people for voting and sharing! We will receive €30 000 that will be used to pay for Iglekärr's old-growth forest. Celebrate our win with a donation, € 9 for each vote we received will generate a matching sum to generate more old-growth forest protected forever…
We want to especially thank Ywonne and Lo for working day and night the last few weeks. We thank NORR Skandinavien-Magazin for nominating our project and we thank European Outdoor Conservation Association for selecting it to participate. We thank Facebook for giving us an early christmas gift at a seminar, a coupon to be used for ads. We thank everyone out there in cyberspace taking your valuable time to vote and share, every little part of this campaign was generated completely without a cent put into it. All effort is by volunteer power and generated all those € 30 000 that will now be resting in the forest floor of Iglekärr Old-Growth Forest forever.